Hours and Scheduling
Sunday
09:00 am
-
01:00 pm
01:00 pm
-
03:00 pm
Monday
09:30 am
-
01:00 pm
01:00 pm
-
06:00 pm
Tuesday
By Appointment Only
Wednesday
09:30 am
-
01:00 pm
01:00 pm
-
06:00 pm
Thursday
By Appointment Only
Friday
By Appointment Only
Saturday
By Appointment Only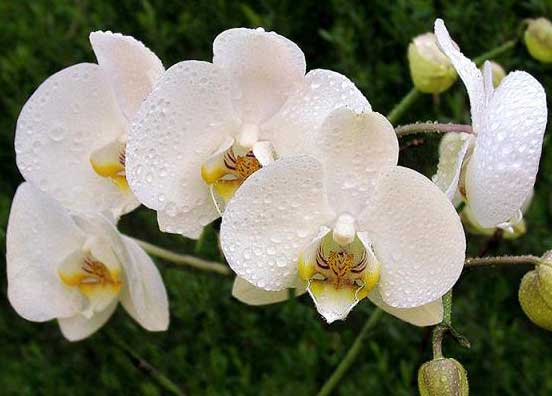 Payment
We accept cash, checks, Visa, and MasterCard as well as gift certificates issued by Inner Peace Therapeutic Massage and Bodywork.
Making an Appointment
A valid credit card number or pre-payment is needed to hold any massage appointment at Inner Peace Therapeutic Massage and Bodywork. We recommend reserving an appointment in advance in order to ensure availability; however, we are delighted to accommodate you on short notice if we have an opening.
Canceling an Appointment
If you need to cancel or change an appointment, please do so at least 24 hours in advance. Your credit card will be charged the full price of your scheduled service if you do not show for your appointment or call to reschedule or cancel within 24 hours of your designated time. If you scheduled a same day appointment and must then cancel or reschedule, you will still be charged the full price of your scheduled service as it is less than 24 hours notice. We strictly adhere to our cancelation policy out of respect to our other clients.
Arrival
Please be sure to arrive at least 10 minutes prior to your appointment time in order to prepare for your massage experience. This will give you a chance to unwind and ensure that you start your appointment on time. If you are running late, please don't hesitate to text or give us a call. Please note that your appointment will still end at its scheduled time, and you will still be charged the full amount of your service. We regret having to shorten any valuable time from your service due to lateness.
Environment
The beauty of silence helps us to create a tranquil environment - please speak quietly during your healing touch journey. Please silence all cell phones upon entering the center. Smoking is not permitted.
Gratuities
Gratuities are very welcome and much appreciated although they are not mandatory. Service and gift certificate prices do not include gratuities. For your convenience, they may be added at time of purchase and are greatly appreciated.
Prices
Prices are listed in Hours and Scheduling and in Services and Rates, and are subject to change without notice.
Consideration for Clients Who Are Minors
We give special consideration to clients who are under the age of 18. Those clients between 15 and 18 years old must present written permission from their parents or guardian prior to their first massage session. Clients under 15 years old must have a parent or guardian present at all times.
Gift Certificates
Please be sure to treat your gift certificates like cash. Your gift certificate must be present to be honored.
Privacy
We value your privacy. We will never give, lease, sell, or otherwise disclose your personal information - period. Any information you give to Inner Peace Therapeutic Massage and Bodywork will be held with the utmost care, and will not be used in ways to which you have not consented.
We look forward to serving you!