Testimonials
Article from Portland Monthly Magazine:
http://www.portlandmonthlymag.com/blogs/shop-talk/a-spa-day-at-venus-allure-january-2012/
"... I finally started to shift into the spa mindset and by the time my LMT Lana told me in her enchanting Ukrainian accent to "relax," I did. The massage itself was one of the best I've ever had with Lana digging into my knotted blame-it-on-the-computer shoulders until those cursed knots shook free. By the time my hour was up, I am quite certain I left at least two inches taller.
My shoulders are already missing Lana…." Eden Dawn, Portland OR

From Yelp:

I received this massage as a birthday gift and I am so glad it was here at Inner Peace Therapeutic Massage! It was so personalized, relaxing, beautiful environment and worth every penny! I am excited to return and receive amazing care from Svetlana. I have received other professional massages and I would say this has been the best.
8/26/12 Lacy M Corvallis OR

There are really no words to describe how in-tune your whole body, mind and soul feel when Svetlana of Inner Peace Therapeutic Massage and Bodyworks works on you. Her unique combination of skills, combined with her loving concern for your unique body type, simply dissolves stress and tension. It is amazing! I can't wait until my next appointment. Svetlana Braunt is the greatest! She has this small room in her home which she creates an ambience that is quiet and restful, so restful that I usually fall asleep. She has really helped me with the pain in my neck, back legs, and shoulders. What I enjoy about Svetlana's work is her creativity, her sensitivity to a client's needs and the deep resources that she draws upon skillfully to take her client to a place of integration and balance. I can, without hesitation, recommend her work to anyone.

Don't hesitate to make an appointment with this wonderfully, gifted therapist. Your body will thank you for it!
8/23/12 S. E. Portland OR
Getting a massage by Svetlana is a whole experience. No matter what kind of a massage you get, you will be in an atmosphere of relaxation and tranquility. She goes out of her way to create the best possible experience for her client. Svetlana uses the best products with natural ingredients. Whenever I have a massage, almost weekly, cause I can't keep away, I always feel that I am in good hands.
8/6/12 T.T. Vancouver WA
One of the best deep tissue massages I've ever had. I found Svetlana through Groupon but immediately booked my second appt. She obviously has years of experience and is extremely intuitive. You won't get the "spa" treatment you might find at Aveda (where I also go) or the like but she more than makes up for it in the professionalism and dedication brought to the session. It's also much more reasonably priced. She has discounts for return customers that make this the best massage deal in town.
7/31/12 JF R. Portland OR

"Amazing. Best massage I've ever had; and I've had my share...Much more than just relaxation and stress relief. I don't know how she does it, I just know it works!!!!" ~Kim L., Portland, OR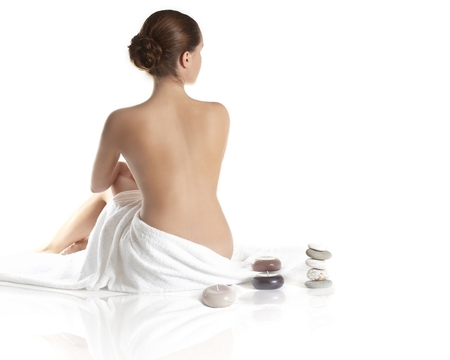 "I have had massages from other therapists, but Svetlana is quite exceptional. She has a "sixth sense" and seems to truly understand both your physical and emotional needs. She has amazing touch and listening skills, which enables her to respond to your needs with remarkable sensitivity and accuracy.She has a gift that goes beyond imparting excellent physical well-being to instilling a sense of complete contentment and tranquility. Without a doubt, Svetlana has golden hands" ~Bryan I., Portland, OR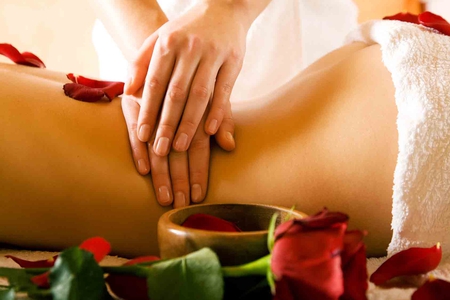 "I highly recommend Svetlana for therapeutic and relaxing massage. I had an injury to my ankle and she was wonderful at pinpointing the problem and she did range of motion, stretching and massage that made it feel significantly better. I had gone eight months in pain and within 4 sessions I was in almost none. I wish I had found her sooner!" ~Erick G., Portland, OR
"As a massage therapist, I am pretty picky about massages I receive. Svetlana is an incredible therapist who gives a truly unique and nurturing massage. She combines expertise with compassion and the results are amazing. Thanks for your healing work, Lana!" ~Erin E., Portland, OR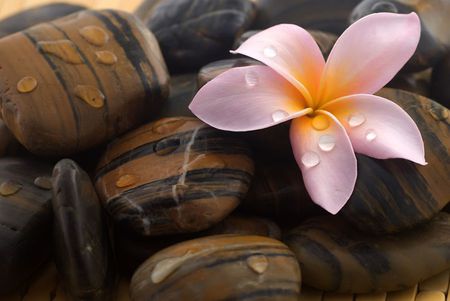 "Svetlana is having the ability to heal by her unspoken word, her intuitive touch, her natural understanding. As a sufferer of a chronic pain condition, which varies virtually from day to day, I have found that she always is "tuned in" to my specific needs of the moment even when I'm not. Svetlana openly shares her huge knowledge of methods which will potentially help me in dealing with the pain outside of our sessions." ~ Carol J. Retired Manager Portland OR
"Thanks again for a truly incredible massage. I've had many, many massages over the years because of my neck injury, and yours was simply the best I've ever had. You have an incredible and intuitive sense of the human body, and I feel extremely lucky to have experienced your skill and technique on the massage table. I'm still as loose as I've been in ages." ~ Caroline M.